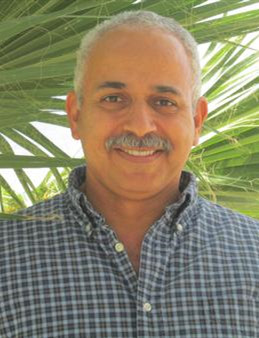 Prof. Khaled M. Bali

University of California, San Diego, USA
Professor K. M. Bali is an Irrigation/Water Management Advisor and County Director at the University of California Desert Research and Extension Center in Holtville, California. He holds a Ph.D. Degree (1992) in Soil Science (soil physics) and MS Degree (1987) in Water Science (Irrigation and Drainage) from the University of California at Davis. He holds a Bachelor of Science Degree (1984) in soils and irrigation from the University of Jordan, Amman.
His main fields of scientific interest include water resources and management, water quality, irrigation systems, automation of surface irrigation, evapotranspiration, salinity, water quality, and reuse of wastewater for irrigation.
Dr. Bali a member of many professional societies as American Geophysical Union and United States Committee on Irrigation and Drainage. He is a U.S. Fulbright Scholar and served on a number of National and International Scientific Committees.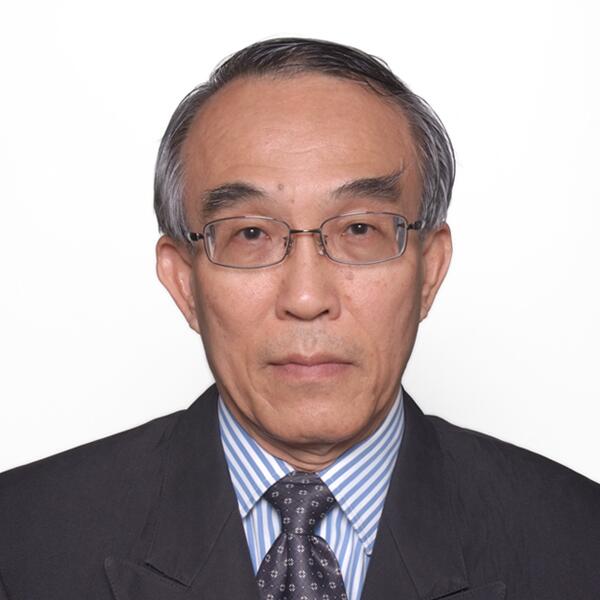 Prof. Koh Hock Lye

Sunway University, Malaysia
Professor H.L. Koh was born in Penang, Malaysia. He received his BSc from University of Malaya in 1970 and MA as wellas PhD in mathematics in 1971 and 1976 respectively from University of Wisconsin, Madison, USA. He was the recipient of Oppenheim Prize of University of Malaysia and Fulbright Scholarship USA and DAAD Fellowship. He served as an Associate Member of the International Centre for Theoretical Physics (ICTP) from 1986 to 1992. He is currently a Professor at Sunway University Business School. He has served for 40 years in Universiti Sains Malaysia before continuing his research at Sunway University. His fields of specialization include environmental and ecologicalsystem modeling and simulations, integrated river basin management andmodeling, numerical modeling of tsunami hazards and numerical simulation of dengue and H1N1 epidemics. Prof. Koh has many journal publications, notably in Water Sciences & Technology, Environmental Monitoring and Assessment, Water Quality Research Journal of Canada, Pollution in the Urban Environment, Journal of Asian Earth Sciences, Ecosystems, Ecological Modelling, Landscape Ecology and Agricultural and Forest Meteorology.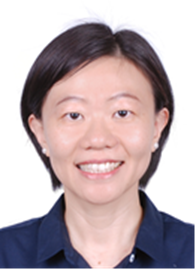 Prof. Nyuk Ling Chin

Universiti Putra Malaysia, Malaysia
Nyuk Ling Chin obtained her Ph.D in Chemical Engineering from University of Manchester Institute of Science and Technology (UMIST), United Kingdom in 2003. She is now a Professor with the Department of Process and Food Engineering, Faculty of Engineering, Universiti Putra Malaysia. She is a registered professional food engineer with Board of Engineers Malaysia and a chartered chemical engineer with Institute of Chemical Engineer, UK. She lectures on food engineering operations and systems. Her research is on physical and engineering properties of food and natural products with aims of structuring food tailored towards end-user functionality for improved texture, appearance, perception, shelf life stability, consumer acceptability and healthiness. Her focus operations include mixing, heating, baking, spray-drying, freeze-drying and extraction where physical properties including rheological aspects are studied fundamentally. Her most recent projects are on food authentication; in particular, honey and edible bird nest origin traceability. She has 160 journals published. She has been invited as a foreign lecturer to University of Agriculture, Faisalabad, Pakistan and in Kazakhstan for the Kazakh National Agrarian University, Almaty, and S. Seifullin Kazakh Agrotechnical University, Astana. She was a visiting professor to the National Institute of Food Technology Entrepreneurship and Management (NIFTEM) India and now for Heze University, China. She has been invited to international conferences and seminars as a keynote speaker and is actively involved for different roles internationally including being a panel judge for research competitions, a panel reviewer for evaluating research grant proposals, a panel assessor for reviewing academic curriculum and programme and as the editor of the Journal of Food and Bioproducts Processing.